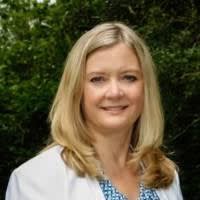 Universal Credit summary
Universal Credit offers access to credit when you need it, no matter what you need it for. You get a fixed rate and clear pay off date. Universal Credit is powered by Upgrade, Inc., a neobank in business since 2017. It partners with banks and other financial institutions and organizations to originate loans.
Pros
Fixed rates and payments with a set pay off date
No prepayment penalties
Fast cash sent to your bank within a day of verifications
Cons
4.25% to 8% origination fee, deducted from loan proceeds
Loans not available to residents of DC, IA, SC, WV
Universal Credit
at a glance
Variety of loan types
Offers all loan types
5.0
Online experience
Online application but no learning resources
3.0
Customer services and support
Multiple ways of reaching lender but limited hours
3.0
Loan amount range
Loan amount up to $50K
4.0
Repayment flexibility
Loan terms up to 60 months
4.0
Universal Credit Visit Universal Credit
Suitable For?
You may want to apply for a personal loan from Universal Credit to get a lower interest rate than you're paying on your credit cards, to consolidate your debts, or to borrow cash for any purpose. Universal Credit is suitable for borrowers with fair and better credit scores.
Range of Loans on Offer
Universal Credit offers fixed rate, unsecured loans with repayment terms of 36 or 60 months, for a wide rate of purposes:
Debt consolidation
Credit card payoff
Home improvements
Unexpected expenses, such as auto or home repairs, medical bills
Major purchases, such as weddings, moving, or vacations
Application Process & Requirements
You can apply with Universal Credit completely online. The online application guides you through these steps:
Enter basic information, including how much you want to borrow and what you'll use it for. You'll also be asked for basic personal information, and authorization for a soft credit pull.
Review loan offers and choose your loan amount, length of loan, and option for automatic payments.
Enter more complete information, including phone number, SSN, employment information, and bank account information.
Agree to the Truth In Lending and borrowing agreement.
Receive a To-do list of anything else needed, such as verification of your email or employment.
Once approved, money is sent to your bank account within one day.
To apply for a loan from Universal Credit, you must:
Be a U.S. citizen or permanent resident, or living in the U.S. on a valid visa
Be age 18 or older (19 or older in some states)
Have a verifiable bank account
Have a valid email address
Have a minimum credit score of 580
Not be a resident of DC, IA, SC & WV
APRs, Loan Amounts & Repayment Terms
Universal Credit offers loans from $1,000-$50,000 at fixed rates, with set pay off dates. Your rate may be between 10.97% and 35.93%. You can choose to pay your loan off in 36 months or 60 months. There is no penalty for paying your loan off sooner.
All personal loans from Universal Credit require a 4.25% to 8% origination fee, which is deducted from your loan proceeds. For example, if you borrow $10,000, and you pay a 6% fee, the amount deposited in your bank account is $9,400.
Privacy & Security
Universal Credit collects information it receives from you, the credit bureaus, public information, and other sources including card verification checks.
Your data is kept secure by the use of technical and organizational measures, including:
Secure data center with an industry leading infrastructure service provider
Security certificates to facilitate secure data transmission
Session time-outs
Passwords
Regular staff training in security awareness
Help & Support
You can reach Universal Credit customer support by email or phone:
Email: Support@universal-credit.com
Phone: (877) 418-9765 Monday - Friday, 6 a.m. to 6 p.m. and Saturday - Sunday 6 a.m.to 5 p.m.Pacific Time
How Universal Credit Compares
| | | | |
| --- | --- | --- | --- |
| | Universal Credit | SoFi | |
| APR | 8.93%-35.93% | 5.99% - 18.85% | 18% - 35.99% |
| Minimum credit score | 580 | 680 | Poor + |
| Loan amounts | $1,000-$50,000 | Up to $100,000 | $1,500 - $20,000 |
| Loan term | 36 or 60 months | 24 - 48 months | 24 - 60 months |
| Suitable for | Borrowers with fair or good credit scores | Borrowers who want to borrow a higher amount | Borrowing from a trusted lender with over 1,500 branches |
Universal Credit's lowest interest rate is higher than competitor SoFi, but lower than OneMain Financial. Universal Credit offers loans to borrowers with a wider range of credit scores than does SoFi. Universal Credit allows repayment in 60 months, vs. a maximum term of 48 months with SoFi. OneMain Financial is a lender in business over 100 years, servicing borrowers with all types of credit histories.
FAQs
Q. Is Universal Credit a bank?
A. No, Universal Credit is a lending platform that partners with banks and other financial institutions.
Q. How does a personal loan differ from using a credit card?
A. Unlike credit card accounts, your interest rate on a Universal Credit loan never changes and you know when your loan will be paid in full.
Q. Am I assured of getting a loan if my credit score is above 580?
A. Universal Credit also looks at income, income stability, and other factors before approving loans.
Q. How can I get an interest rate discount?
A. You may qualify for a rate discount if Universal Credit pays off your credit cards directly. You also save on interest if you set up automatic payments through your bank.
Summary
Universal Credit is an online lending platform that partners with lenders to offer unsecured, personal loans to meet your cash needs. With a Universal Credit loan, you have the same interest rate and payment for the life of the loan, and you know ahead when your loan will be paid off.
Address
275 Battery Street, 23rd Floor
San Francisco, CA 94111, USA
Universal Credit Visit Universal Credit
Methodology
Elaborate on how you gathered information to create this review:
Company website
Reviews on topten site
Fact sheet provided
This review was prepared with information from the company website and from the fact sheet provided. The information about competitors is from topten reviews.
Disclaimers
Personal loans made through Universal Credit feature APRs of 8.93%-35.93%. All personal loans have a 4.25% to 8% origination fee, which is deducted from the loan proceeds. Lowest rates require Autopay and paying off a portion of existing debt directly. For example, if you receive a $10,000 loan with a 36-month term and a 27.65% APR (which includes a 22.99% yearly interest rate and a 6% one-time origination fee), you would receive $9,400 in your account and would have a required monthly payment of $387.05. Over the life of the loan, your payments would total $13,933.62. The APR on your loan may be higher or lower and your loan offers may not have multiple term lengths available. Actual rate depends on credit score, credit usage history, loan term, and other factors. Late payments or subsequent charges and fees may increase the cost of your fixed rate loan. There is no fee or penalty for repaying a loan early.